A charming region known as
Lake Gaston
is tucked along the border between North Carolina and Virginia. Featuring more than 350 miles of exquisite shoreline, this lake spans 34 miles long, has over 200,000 acres of water, and covers several counties in both states. The lake was named after William J. Gaston, a North Carolina jurist and representative. He is also the author of the official state song, "The Old North State." The lake is partially in the Roanoke River Basin, whose waters trickle into the Blue Ridge Mountains.

If you're a fan of the outdoors and nature, this popular community is an excellent option to lay down roots. It's famous for water sports, fishing, camping, and the charming neighborhoods nestled around Lake Gaston. Though the community and surrounding area are small, there is plenty of fun to be had year-round. The area offers everything from country clubs and resorts to campgrounds and unspoiled natural beauty. There are several golf courses within the region, plus plenty of family-fun entertainment nearby. Several bars and pubs in the area provide live music on the weekends featuring local artists and bands.
Lake Gaston offers gorgeous sunrises and sunsets, charming towns, luxurious homes, and plenty of recreational opportunities. There are many fun things to do on Lake Gaston that make people genuinely love living here. Here are the top four things people love about living on
Lake Gaston
.
Outdoor recreation

The lake is stocked full of game fish, including largemouth bass, sunfish, catfish, and rockfish, for those that enjoy the sport. People have reported catching other species like walleye, chain pickerel, and even yellow perch. Whether you're just looking to enjoy a day fishing on the lake or want to participate in one of the many fishing tournaments held throughout the year, Lake Gaston provides the perfect location for it. You'll need a valid fishing license for either North Carolina or Virginia that permits fishing and boating. Those under the age of 15 are not required to hold a license.

In addition to fishing, you can enjoy boating, sailing, water skiing, wakeboarding, jet skis, and tubing on the lake. There are several public boat ramps available, plus marinas scattered along the shores that offer gas and supplies. Near those marinas, you'll also find plenty of dining opportunities for when you need to refuel before heading back on the water. Other recreational opportunities in the area include golfing, with both public and private courses available, and several community clubs, including gardening, computer clubs, travel clubs, and more. Enjoy community events year-round, like the Fourth of July fireworks display on the lake, the Chamber Golf Tournament in the fall, and the Lake Gaston Festival around Labor Day. There is plenty to do for those who love the outdoors and everything it offers.
The Lake Gaston Resort
Home to a premiere Mid-Atlantic outdoor resort, the
Club Resort at Lake Gaston
is tucked along the Virginia side of the lake and is an exclusive private country club. This club offers the most of nature with secluded beaches to enjoy a day in the sun and sand or out on the water boating, fishing, waterskiing, or jet skis. The multi-million dollar clubhouse is an excellent choice for those who prefer dry land and luxury amenities.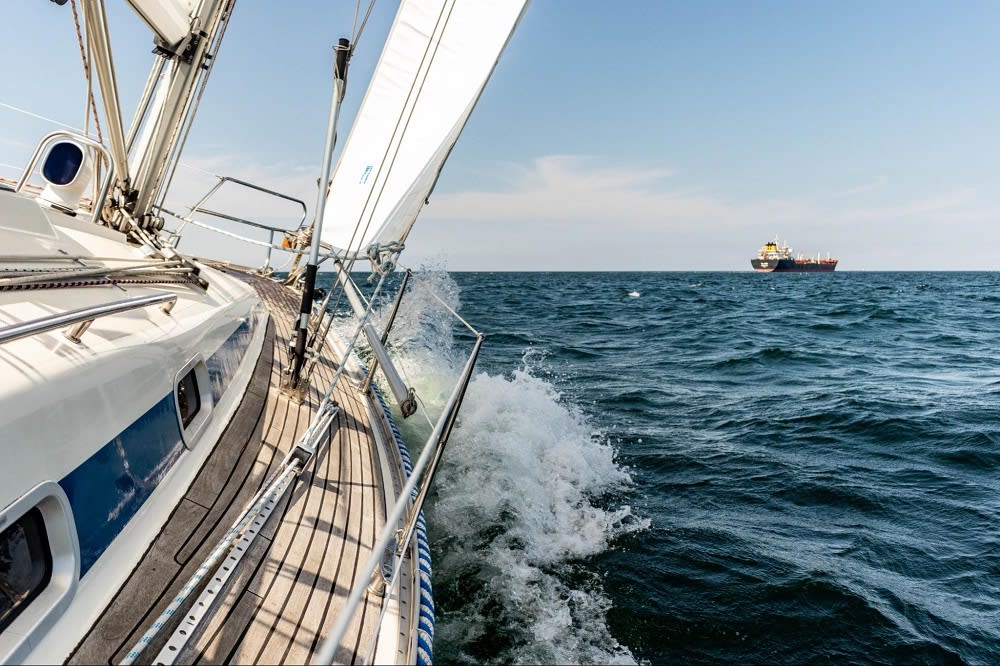 Enjoy camping, and not just any camping, but luxury camping where you can have your unit anytime you want. No need to hitch your unit, tow it, set up camp, and tear it down. Head to Lake Gaston Resort and turn the key to your unit! They offer several different site styles, from economy to waterfront, and include all the resort's amenities with the natural beauty of Lake Gaston for the perfect getaway. Whether you're coming from out of state or want to relax for the weekend, this is the ideal opportunity to relax and indulge.

Some of the resort's amenities include a 10-lane bowling center, marina, boat docks and ramps, a clubhouse, a fitness area, pools, hot tubs, restaurants, and snack bars. You'll never get tired of finding fun things to do at the Lake Gaston Resort. Got family coming into town? This is also the perfect location to hold family reunions, weddings, and more. With plenty of space and a special functions coordinator on board, you won't have to worry about anything.
Lake Gaston Americamps
This lovely family campground is located along Lake Gaston in Bracey, VA. Lake Gaston Americamps is family-owned and operated and features full hook-ups, pull-through sites, and waterfront sites. There are also various cabins available for rent if you prefer. The camp is always alive with entertainment, performances in the summer, crafts, games, tournaments, and treats for the children. They also have a well-stocked store and plenty of supplies and accessories. Those that visit say it's less of a campground and more of a small town amid another small town. This is one of the most beloved spots on Lake Gaston and the perfect reason to stop in for a weekend and check things out.
Uncrowded and unspoiled beauty
One of the best benefits of the Lake Gaston area is it is relatively untouched and unspoiled. The natural beauty and charm that fill the area allow residents and visitors to experience true wonder and fun. Though several neighborhoods and communities surround this lake, most remain dedicated to keeping as much of the area as natural as possible. The majority of the homes in the area are built along the shoreline, so you'll have the opportunity to enjoy a resort feel without being too crowded. If you're looking for the chance to have your beautiful slice of heaven, complete with a waterfront home overlooking the gorgeous sunsets on Lake Gaston and friendly neighbors, this is the place for you.