The town of
Littleton
is small, charming, and full of history and heritage. It provides quality living around Lake Gaston and a local government dedicated to creating a positive sense of community and opportunities. Incorporated in 1877 and named after William Little, it's tucked between Halifax and Warren Counties just south of the Virginia border.
Littleton real estate
varies from charming homes in the heart of this small town to larger homes along the lake. Knowing what the market is like and how it benefits buyers and sellers is a valuable asset.
Real estate markets can be very unpredictable, and although professionals tend to use the previous year's data as a guideline, things change, and it's hard to predict what will happen. As in life, there are always unknowns at the beginning of a year and questions to answer regarding the market conditions. Typically we ask questions about whether interest rates will shift or rise, whether it is going to be a seller's market or shift toward buyers, and will the market crash entirely. When you're dealing with so many variables, it's hard to predict, but watching the trends and paying attention to quarterly reports is crucial in helping make forecasts for the next year. That being said, let's find out what type of market Littleton is currently in and what predictions are being made for the year to come.
Current Littleton market insights
Given that Littleton is a small town situated near Lake Gaston, the amount of inventory isn't as high as in neighboring cities. This means there can be quite a bit of yo-yo action when it comes to inventory and pricing. However, the market remains fairly steady and has increased since 2021. Currently, the median home price is around
$500,000
, with the total number of sales remaining in the single digits. That is still up nearly 14% compared to last year though, so there is some positive news. At this point in the year, new homes are being listed at significantly lower rates than in previous years, with home listings in the single digits, down nearly 65% from last year. Those homes sit on the market for an average of 50 days, so while the sale price might seem like a positive for sellers, it will take some time and effort to get your home sold for the asking price or higher.
Consider that the North Carolina housing market as a whole is robust, with high demand and limited supply, making it very much a seller's market. New listings have steadily been increasing, home prices are up nearly
18.3%
, and the number of days on the market is down. The odds are high that Littleton doesn't fit the average mold simply because it's a small town and people don't know its true beauty. With a limited supply of beautiful homes, Littleton should remain fairly neutral in the coming years, keeping to the opposite of state trends. All things considered, Littleton is neither one nor the other but remains fairly balanced.
Buyer's market versus seller's market
A seller's market happens when the demand is far greater than the supply. Brooklyn's inventory has been steadily decreasing since the beginning of 2022, with a nearly 24% decline since the beginning of this year and a more than 30% decline since 2021. This means fewer homes are available on the market. Still, the number of interested buyers is increasing, and that's despite a rise in interest rates.


Properties are selling quickly, time on the market has dropped throughout the year, houses consistently sell above the asking price, and bidding wars are more likely to break out. Because of this demand, buyers don't want to compete in bidding wars and will be more willing to pay the asking price or higher.


A buyer's market happens when supply exceeds demand. In this instance, the amount of homes for sale is high, but there aren't enough buyers interested. A buyer ends up having plenty of leverage in this type of market because when there is more supply than demand, the market has to respond accordingly. Home prices also tend to decrease during these periods, homes sit on the market longer, and negotiations are more common. As a seller, you'll be competing with others to attract buyers, which can lead to lowering prices and making certain offers.


A seller's market happens when the demand exceeds the supply. In this case, there are plenty of interested buyers but not enough homes for sale. With fewer homes available, sellers have the advantage. Markets like this tend to have homes that sell faster, bidding wars, and more benefits to the seller versus the buyer.
What is a bidding war?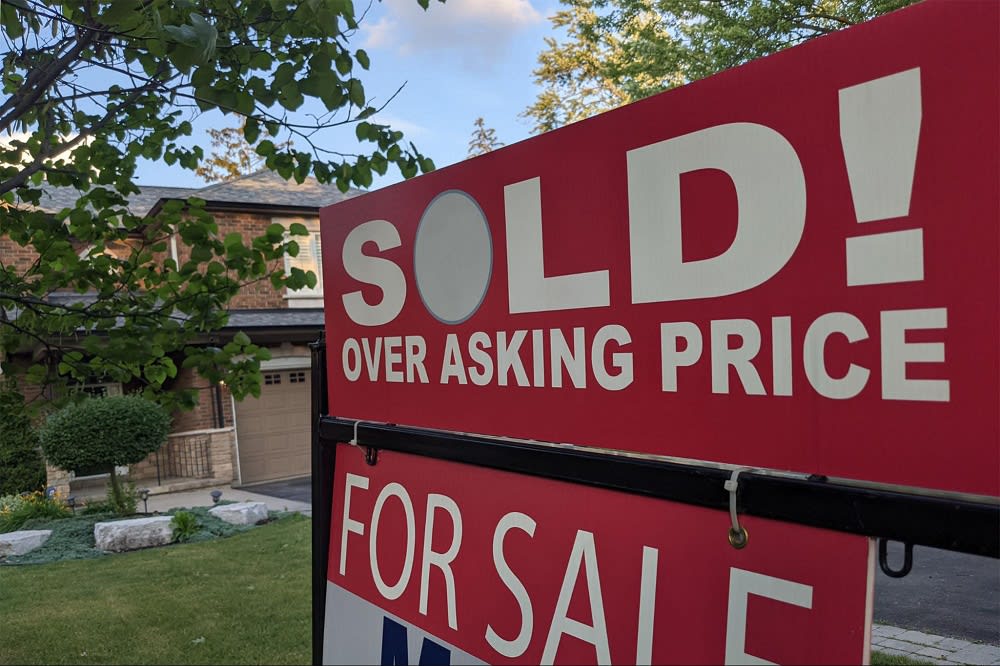 A bidding war is when buyers compete with one another for a certain property. When you have a market where demand exceeds supply, the buyer will end up competing over a specific house, sometimes against more than one person. This can benefit both parties. As a buyer, it's easier to take your time during a bidding war because you can show interest in multiple properties and not have to disclose that information. This would mean putting a bid on multiple homes and seeing which one works in your favor. As a seller, it's a bit different because once you begin those negotiations, the property has to be listed as "off the market," and you cannot garner any new interest. That means you'll want to work quickly to get the home sold or back on the market.
The good news for those looking into the Littleton housing market is that it remains fairly steady. Though the supply of homes is relatively low for the state of North Carolina, there are also not a significant number of interested buyers. This means the market remains steady with no bidding wars and homes that don't sit for lengthy periods of time. Will the market continue to remain steady, or will shifts happen in 2023?
Heading into 2023
Littleton, like much of North Carolina real estate, is expected to continue an upward pattern with home prices continuing to rise and inventory remaining fairly steady. Whether Littleton spikes an increase in inventory or buyer interest remains to be seen, but with such a charming atmosphere, anything is possible. If you're interested in learning more or are ready to look at properties for sale,
contact Pamela Hale
.

*Header photo courtesy of Pamela Hale